If you're like me you love beautiful street art murals. I love taking my kids to see our local artists and snapping a few captures for my social media feed. San Antonio is working hard to make the city beautiful with some many great places to capture street art. You won't be disappointed with the local art scene. Check out our guide to the best San Antonio Murals.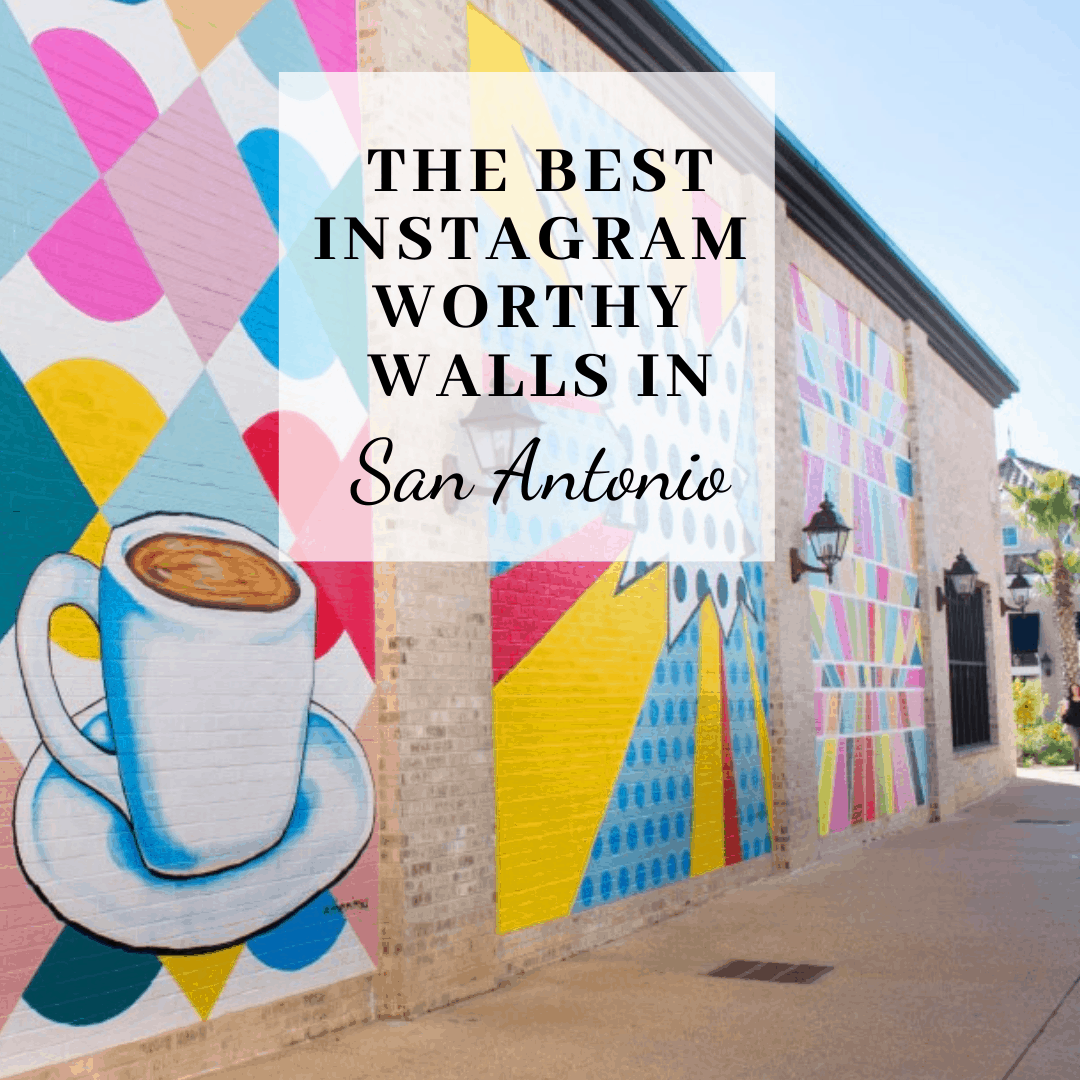 San Antonio Street Art
Mural hunting in San Antonio won't leave you disappointed. I love the city's vibrant Spanish roots and how it reflects in the art. If you're feeling like touring these murals check out the San Antonio Mural Ride– they offer a great tour to check out the sites and not waste a lot of gas going place to place.
San Antonio's Most Instagrammable Walls
51 Essex Street
Essex Modern City Murals is my favorite places to go. It is a street art paradise for Instagram Walls. You will find 20+ murals in one stop. Spend Second Saturdays at Essex for live art, music, and food trucks.
---
N St Mary's Street + Interstate 35 underpass
This is another one of my favorite places to go for murals in San Antonio. It isn't everyday you'll find 16 murals all by local artists in one spot. This nonprofit works to bring art to the streets of the city. Pull into the log on N. St. Mary's under the 1-35. Be sure to check back to their website. There is a 2nd phase coming soon.
---
San Antonio Fiesta Building
2611 Broadway
Fiesta is a huge event here in San Antonio. This mural is outside of the San Antonio Fiesta Main Office. It is a great Los Otros mural which can be found in the parking lot.
---
Located between The Rustic and Bowl & Barrel
The Rim partnered up with the San Antonio nonprofit San Antonio Cultural Arts to commission 3 wall murals. My favorite of these 3 are definitely the macaroons.
---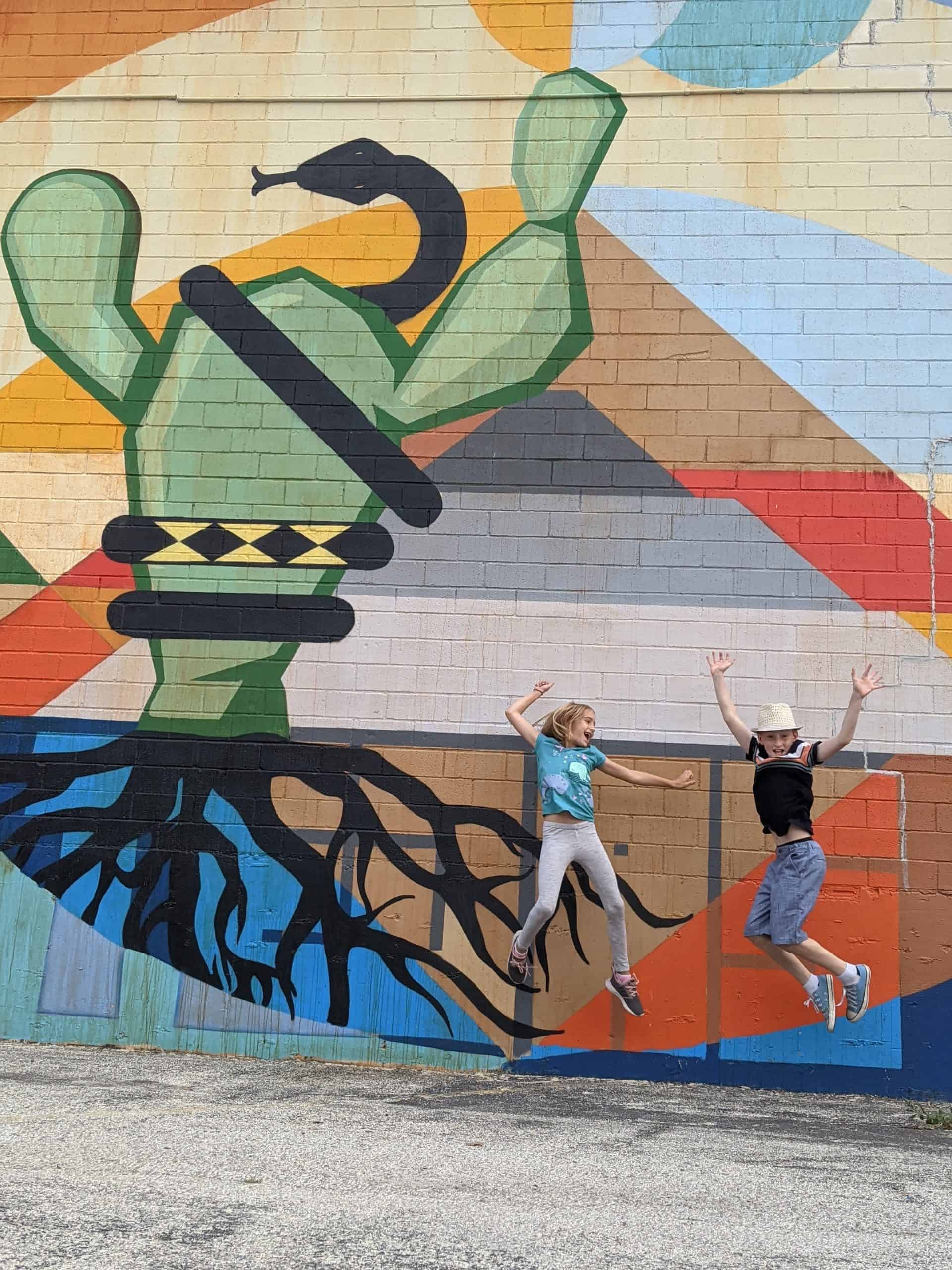 St Mary's Street San Antonio Murals
2702 N St Mary's St
Another great place to visit several amazing murals all at once is walking around the St. Mary's Strip. You can't visit a city without posing in front of their city's wall. This is another fun mural off of St Mary's Street.
---
Los Otros Mural for Riverwalk
I saw this San Antonio mural the other night while walking at the River Walk. This is the first street art mural on the Historic River Walk. This piece is titled Cattleman Alley. Many Cattle came through this area of the river before moving up the Chrisholm Trail to Abilene then heading to markets up north.
---
Colorful Mural by Muro
1107 Navarro Street
This one is a large scale mural with many fun elements to it! It's super fun and it is also located right by a few more murals. For a bonus, look up at the building and you will find a mural of pancakes! It's really awesome, but unfortunately we couldn't find access to it as it is on the rooftop.
Southside Street Art
1802 S. Flores Street & 1906 S Flores St
There are a cluster of street art on the Southside of San Antonio. Our favorites included the mural of Judge Ruth Bader Ginsberg and Tactonio located on the back of the building. Not too far down the street, you will find the iconic "Opt for Optimism" mural at 1802 S. Flores Street.
Pinterest Pin for Best Murals in San Antonio