San Marcos is a great day trip for those visiting San Antonio or Austin Texas as it is located just 30 miles south of Austin and is an eclectic town that embodies the Texas Hill Country.  There are so many things to do in San Marcos with kids that range from exploring caves to hiking, snorkeling the San Marcos river to shopping at the premium outlet mall.  There is just about something for everyone.  Check out this list of the top things to do in San Marcos with kids.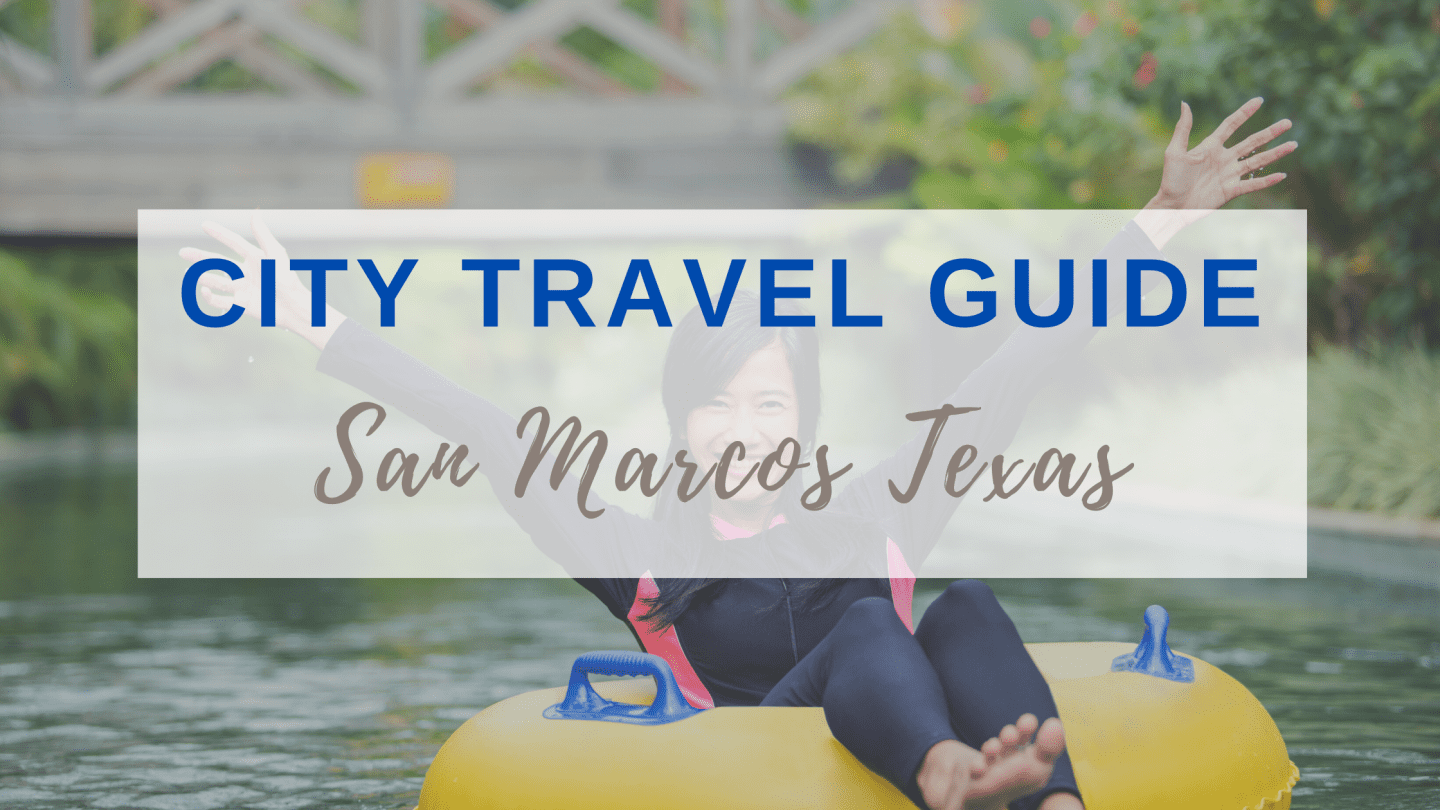 Fun Things to Do in San Marcos Texas
San Marcos Outlets
The San Marcos Premium Outlets has an impressive collection of brands.  At this outlet mall you'll be sure to find some impressive savings on items for you, your family, and your home. The outlet mall is pretty big. The best idea is to go with a plan on what stores you'd like to go to.  It can get quite busy on the weekends.  If you like shopping in peace go during the week when it isn't as crowded.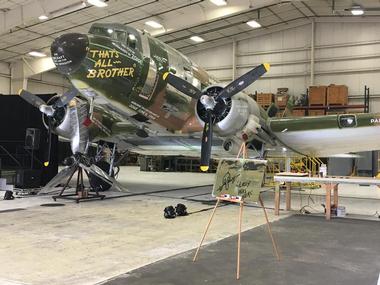 Central Texas Wing of Commemorative Air Force
The Central Texas Wing of Commemorative Air Force is a specialty museum which houses seven CAF aircraft. It has an impressive collection of historic airplanes and memorabilia.  Your tour guide who will tell you about each aircraft and items in the museum. The Central Texas Wing of Commemorative Air Force is so unique and worth a visit. Be sure to check out this hidden gem of San Marcos. 
Tubing the San Marcos – Texas State Tubes
During the summer it gets pretty hot in Texas.  This is one of the many reasons why you should think about tubing for things to do in San Marcos with kids.  This river is beautiful!! When floating this river you'll love all the beautiful surroundings. The tubing line is short, free, and fun. The tube shoot water fall at the end is the kids' favorite part. We always stay longer than we should, but it is so much fun. It can be absolutely free if you take your own tubes. When we've gone with friends, the dads usually run back to get the car while we wait and play in the river.
If you decide to tube the San Marcos check out Texas State Tubes. Texas State Tubes is family owned, student operated. They provide all your tubing needs from shuttles to waterproof merchandise, tube rentals to tube cooler rentals. 
Wonder World Cave and Park
Wonder World Park is a one of a kind park known for its cave which was formed during an earthquake.  This tour you can go deep underground and see up close the devastation of this major earthquake. During your 1.5-hour guided tour of the cave, you'll see fossilized prehistoric creatures enrobed in extraordinary formations, the likes of which will be pointed out to you by a knowledgeable guide.
There are other things to do at Wonder World Park including a petting zoo, a lookout tower, and antigravity house.  Be sure to check out their website for hours of operations and any promotions.  
Hiking & Exploring Local Parks
San Marcos is part of the beautiful Texas Hill Country.  You will love hiking the scenic trails and visiting some of the natural parks in this area.  Spring Lake Natural Area, Rio Vista Park, and Purgatory Creek Natural Area are great for swimming, hiking, biking, birdwatching, and getting away from it all.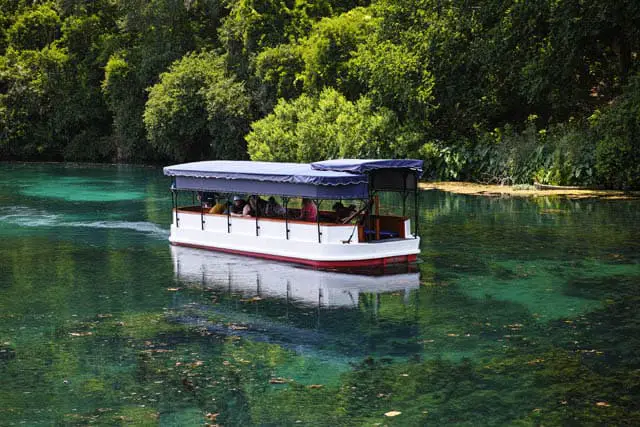 Meadows Center Glass-Bottom Boat Tours
Meadows Center Glass-Bottom Boat Tours are unique to the area as you get to explore Spring Lake.  This area is lush, green, full of wildlife and the water is crystal clear.  The 30-minute tour of Spring Lake takes you to hundreds of bubbling underwater springs that you can see along with lots of local flora and fauna.
After the boat tour, you can walk along the Wetlands Walk along the boardwalk and see the wildlife.  There is also a free discovery center with a small aquarium. Check out these other natural springs in the area.
Flying Armadillo Disc Golf 
Spend the afternoon playing disc golf at Flying Armadillo Disc Golf.  It is a miniature golf inspired disc course.  The holes are fun and can be a bit difficult. However the par 2, 18 hole course is designed for both beginner and skilled disc golf players. The holes average 100 feet in length.
Paddle SMTX
Not only can you tube the San Marcos River, but this river is also a great place for paddleboarding and kayaking.  If you want to try paddleboarding or kayaking, check out Paddle SMTX.  They have yoga classes and customizable guided tours.  If you want to go at night you can go on their Glow Light Night Tours which is perfect for anyone looking for unique things to do in San Marcos with kids. These tours are the  most popular as they put LED lights on your paddleboards and it lights the river for you and your friends.
Snorkeling Tours
Snorkeling isn't the first thing people usually think of when they think of things to do in San Marcos.  However, the river's clear water makes snorkeling and this tour all the better. Check out the underwater filled with a variety of Texas fish, turtles, and wild rice that lies in the San Marcos River.  If you want to try snorkeling in San Marcos then try Snorkel TX. Their tours can last up to 2 hours.