Christmas will be here before you know it, and that means that it's time for some fun and FREE printable Christmas coloring pages! No matter your age or skill level, these Christmas coloring sheets are perfect for both kids and adults.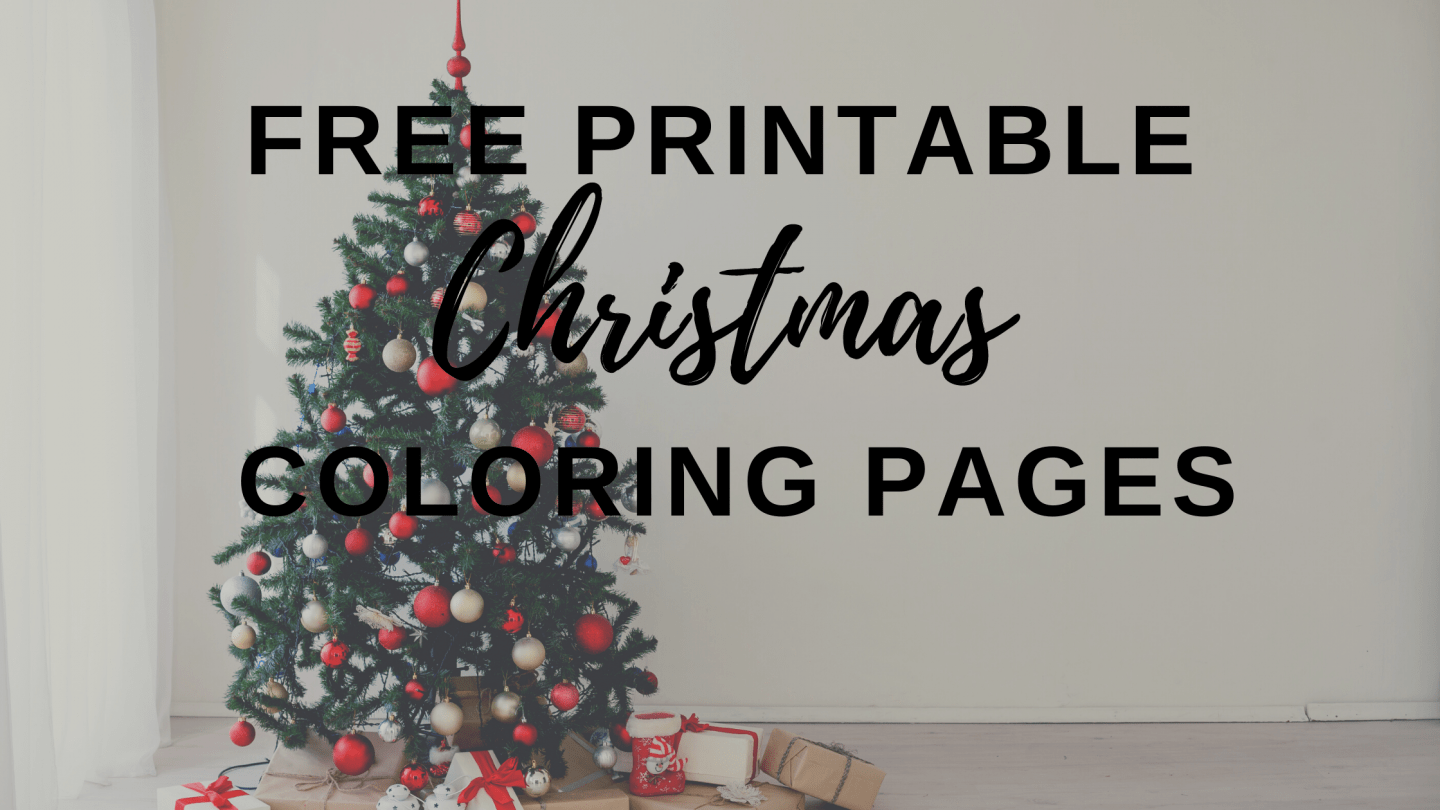 Make sure your crayons (or coloring pencils) are sharpened as we have a whole bunch of unique Christmas coloring pages for kids to share with you. From Christmas trees to gingerbread men, snow globes, presents, and Santa Claus, you're sure to find a Christmas coloring page you love! 
Did you know that coloring has been proven to help people lower stress and anxiety, increase focus, and promote mindfulness? It's a great way to unwind after a busy work or school day! You can also check out these other fun coloring pages.
20 Unique Christmas Coloring Pages
Gingerbread House:
Get your child ready for a season of candy architecture with this gingerbread-house coloring sheet from Mom Junction. This delicious gingerbread coloring sheet just needs a little color to look amazing.
---
Merry Christmas Lights:
Easy Peasy has some fun Christmas coloring pages. This cute printable can get you in the holiday spirit with these fun Christmas lights.
---
Christmas Wreath:
This Christmas wreath coloring page from Teepee Girl is filled with enough detail to make it fun, but not too complicated for the kids.
---
Hello Kitty Christmas Coloring Pages:
Don't you just love these Hello Kitty coloring pages from Hello Kitty Colouring. There are 7 other coloring pages there if you want more Hello Kitty pages.
---
Gingerbread Man:
This Gingerbread Man Coloring Page from my friend Jen Goode at 100 Directions is super adorable and great for both kids and adults alike!
---
Naughty and Nice List:
Are you on the nice or naughty list this year? Fun-N-Free is sharing this cute Santa Coloring Sheet along with a bunch of others that I'm sure you'll love, too!
---
Merry Christmas Sign:
"Merry Christmas" signs are the most popular Christmas decoration. Here is a simple Merry Christmas sign coloring sheet for your kids from Mom Junction to work on a winter afternoon. This coloring sheet will surely get your child into the holiday spirit.
---
Santa Color By Number:
Have a little artist in your home? Here's a fun Color-By-Number Christmas coloring page that is easy to follow with 7 colors. Just click on image for free coloring page.
---
Christmas Sleigh Ride:
Snuggle up next to the fire with your colored pencils and these lovely country Christmas coloring pages. 
---
Christmas Ornaments:
Mum in a Mad House has the ultimate roundup of free Christmas coloring pages for adults and teens. This Christmas ornament coloring page is one of my favs.
---
Nutcrackers:
Don't you just love this cute Nutcracker coloring page from Woo Jr.
---
Joy Printable:
This Joy printable coloring page from Woo Jr is cute enough to be framed and displayed.
---
Mickey Mouse:
Every Christmas coloring sheet collection needs Mickey and Minnie Mouse.
---
Disney Princess Christmas:
Pinterest has plenty of fun Disney Princess coloring pages to choose from.
---
Have Yourself a Merry Christmas
This sweet "Have Yourself a Very Merry Christmas" Coloring Sheet is just one of 90+ you can download from Art Licensing Show!
---
Christmas Mittens:
I found this cute Christmas Mittens printable that would be such fun to color.
---
Snow Globe:
Does your child want a snow globe of her own? This snow globe coloring page is a great substitute!
Pinterest Pin Christmas Coloring Pages