Planning for your husband's birthday can be stressful if you are running out of ideas to make him feel special, but don't worry. If you are planning to give a birthday surprise to your husband, we have got you covered. Check out this amazing list of unique birthday ideas for husbands that he will love. You can use these ideas or customize them according to your husband's preferences and your budget.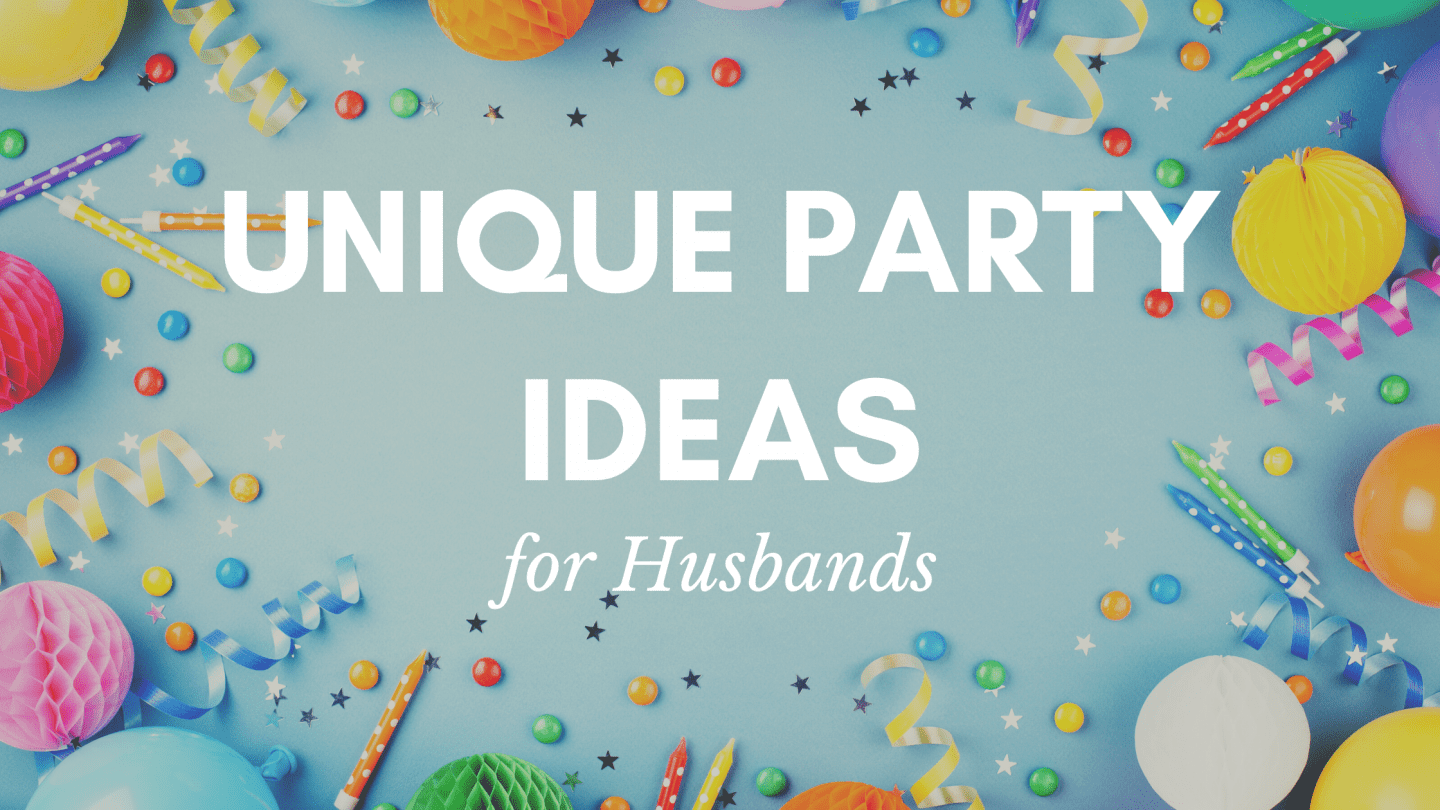 12 Unique Birthday Ideas for Husbands
Breakfast in Bed – This is one of the most common romantic ways to celebrate your husband's birthday.  Make breakfast for your dearest husband and pamper him on his day.
Week Long Celebration – Celebrate his birthday all week long with a card and a gift that explain why you love him. This requires thoughtfulness he is sure to appreciate.
Treasure hunt – Play treasure hunt. Hide his gift and leave clues at different places in your home and let him and his friends find his gift. This will be super exciting and fun.
Go on a weekend getaway –  If his birthday is coming towards the weekend, take him out to a hill station. You might avail some good travel deals from travel sites.
Guys Night Out – Surprise him by texting his friends to set up a guys night out. He will be excited to hang out with his buddies.
Organize a surprise lunch – Order his favorite food and have it delivered to his workplace/take it to him or cook something and take it for him. Either way he will know you care.
Do Something Together – What are his hobbies or favorite things to do? You could take a cooking class together, go to a sports game, theme park, or whatever he would like to do together.
Plan a dinner with his close friends – This birthday dinner for your husband could be at home or at his favorite restaurant.
Bike Tour – book a bike tour in your local area
Hire a car – Rent a car that he has always wanted to drive. You could also take him to a special race track where he can drive sports cars.
Plan a themed party – if you're looking fore more ideas to celebrate your husband's birthday at home, throw him a themed birthday party. Check out some birthday party theme ideas below.
Birthday Morning Surprises – there are tons of things you can do to surprise him first thing in the morning besides breakfast in bed including a birthday message in the bathroom, decorating with balloons, or creating a birthday playlist and mixtape.
12 Birthday Party Themes for Husband
One of the best ways to make your husband's birthday feel special is to throw him a birthday party. Here is a list of fun, cheap birthday party ideas for husbands.
Host a game night – enjoy a fun game night with some of his closest buddies or even make it a couple's game night.
Backyard BBQ – Have your guests bring their own meat while you provide all the sides and have a party.
Backyard Bonfire – Similar to above, but make it all about campfire snacks and talking around the campfire.
Cheers and Beers Dessert Table – Put out his favorite beer and desserts for a fun night with friends.
Retro 70's, 80's, or 90's theme – Recreate their hey day with these fun themes
Murder Mystery Dinner Party – Host a murder mystery night for his birthday. Amazon has tons of murder mystery games to choose from.
Theme it after his favorite movie – Tailor his themed birthday party to his favorite movie. You could even have a watch party if that is something he would like incorporated into a party.
The Office – This is a great idea for any The Office fan. There is nothing more iconic and easy than Dwight's birthday party decorations.
Poker Theme – if your husband is a big poker man, that host him a poker game night along with poker themed food.
Trivia Night – Play some minute to win it games or have a trivia night. Have prizes for the winners.
Hunting Theme – think lots of camouflage
Taco Bar – I don't know many people who don't like tacos. You could also create signature drinks to serve up with these tasty tacos.
Just like any other party you've thrown, preparation is the key to success. Make sure to ask your husband for input and have them help you pick out the activities. After all this party is for him. An amazing list has been provided above, but look for current trends and get your husband's approval.
When throwing a birthday party for your husband, be sure to have plenty of activities and snack available to ward off boredom. You make make simple snacks with a fun birthday theme twist.