Birthdays are an exciting occasion that kids love to get involved in. Rather than getting a store-bought card, involve the kids with a printable birthday card. Printable birthday cards are a thoughtful way you can wish someone a Happy Birthday.
There are several ways you can decorate printable birthday cards. You can grab your crayons, color pencils, and watercolors to decorate. You can also add stickers, washi tape, or even glitter to add some creativity. I suggest you print these and let your creativity flow. No matter how it turns out, you can still make it a super thoughtful gift by writing a heartfelt note.
We have rounded up lots of free printable birthday cards so you can find the perfect card. So break out those crayons, colored pencils, and other art supplies and choose from these printable birthday cards to color.
How to Print
The printable birthday card templates are a single-fold design. To create your card simply print, cut around the outline, and fold down the center! To achieve a store-bought quality card, it is recommended to print your card onto quality thick paper, matte photo paper, or card stock.
Printable Birthday Coloring Cards
To download printable birthday cards to color that you like, simply click on the image or text underneath. It will take you to the original website or to the download.
One great thing about printable birthday coloring cards is that it gives kids a chance to find a unique way to share their love for the recipient. These custom birthday cards you can color are more meaningful than just any store-bought card.
You can also get creative when it comes to the front and inside of the card. You can add a funny messages, poems, or add other creative effects to the card. In addition to these ideas, you can create a homemade envelope.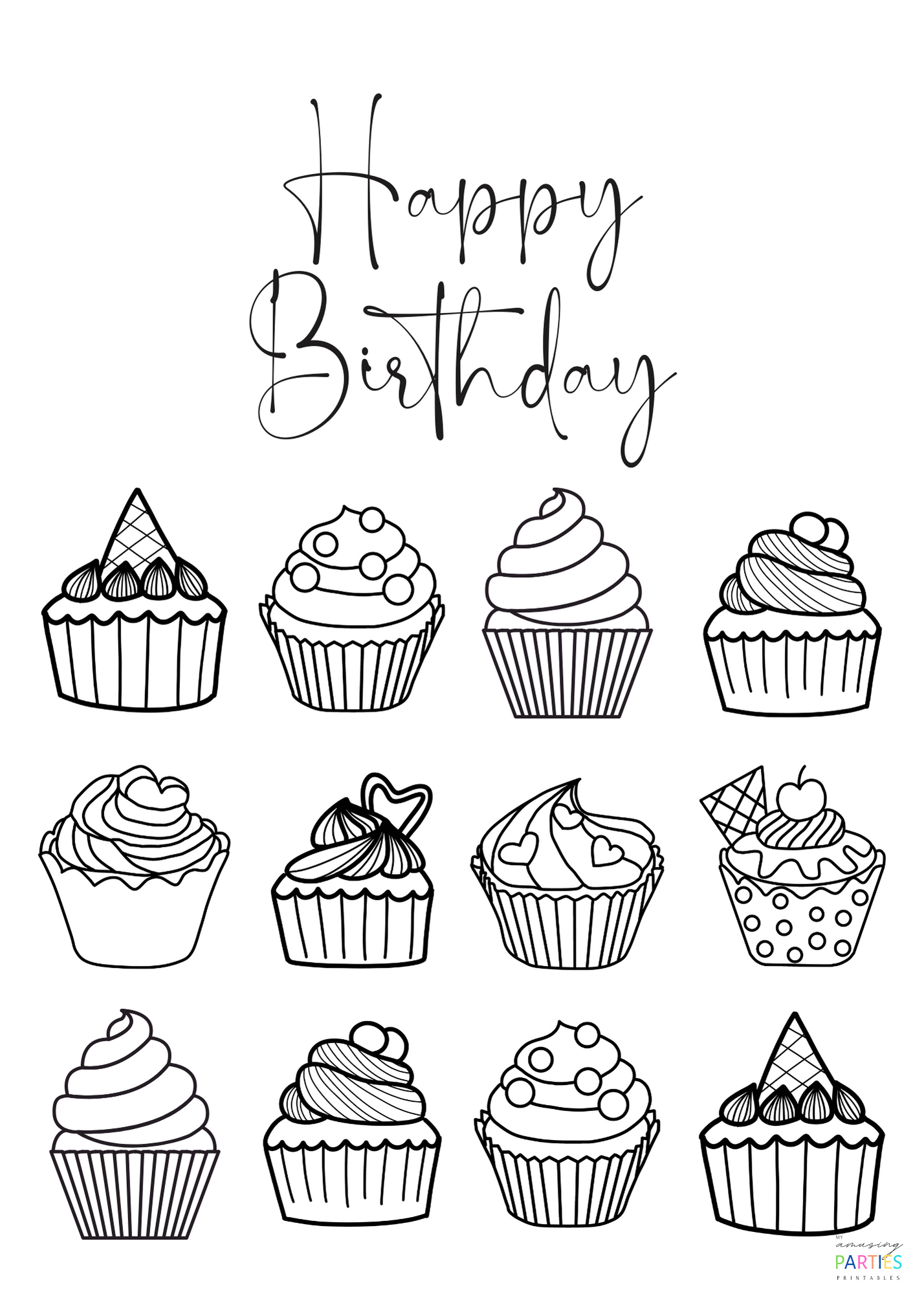 More Free Coloring Pages to Download
Looking for more free printable coloring pages to entertain your little ones? Just click to visit one of our other brilliant coloring sheets collections.