As your children become tweens, that calls for a great celebration.  They have outgrown the little kid themes, but you still want to make it special memorable party.  Whatever they like, you can make it a theme for their 11th birthday.  Need some inspiration?  Here is a list of 15+ unique birthday party ideas for 11 year olds that you'll just love.
Decorate your Tween's birthday party with a mosaic balloon 11. Get the tutorial here. You can also get party game ideas for your tweens and teens.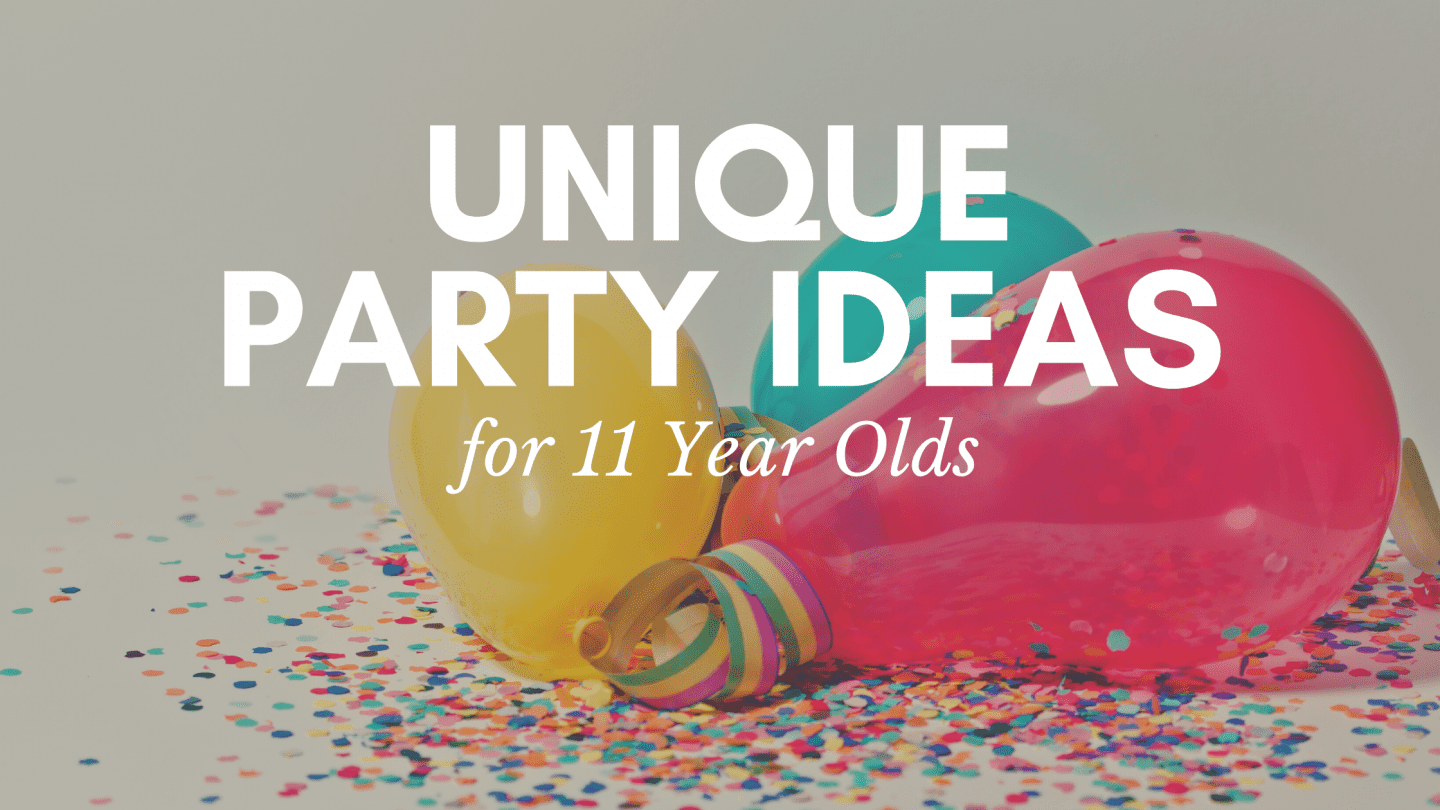 15+ Birthday Party Ideas for 11 Year Olds
1. Adopt a Pet Party Theme
It's a puppy pawty! Does your child love animals? Why not throw them an adopt a pet party where each of her friends could take home a plush puppy or animal. Some of the party activities could include decorating the pet house, creating certificates of adoption, and picking out their pet.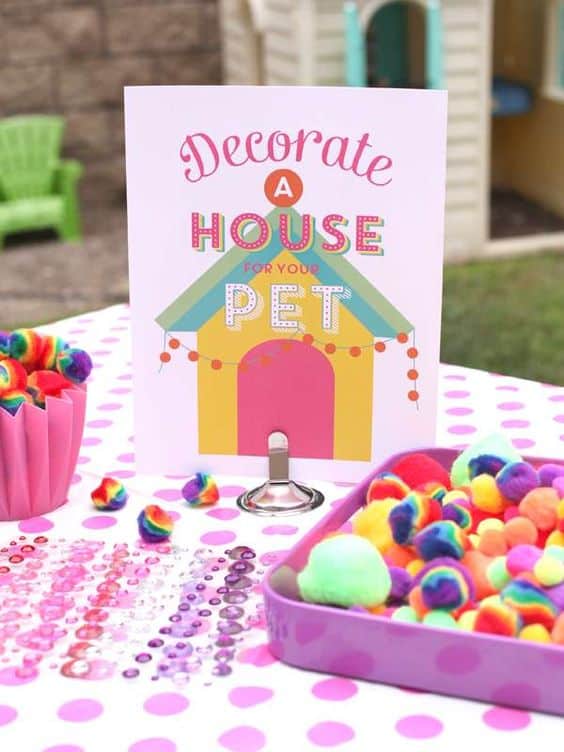 2. Pizza Party Theme
Who doesn't love pizza?!  Why not make a party with pizza as the whole theme.  Have some fun with pizza photo booth props, pizza plates and a catch of pizzeria flair with these red gingham napkins.  Have a make it yourself station and pizza related games such as pin the topping on the pizza, photo booth, or replay races with carrying a pizza box.
3. Scavenger Hunt Party Theme
The basic premise of a Scavenger Hunt is to hide several prizes and clues either outdoors or indoors.  You can use all different types of items such as candies, small toys, chocolate coins, etc.  Write out a list of clues to help the birthday party guest find the hidden prizes and print enough copies so that each invitee can have their own list.  You can split off into teams or partner up.
There are many variations of this game that you can be creative and play a different way everytime. Some variations include: cake hunt, beach scavenger hunt, bug hunt, mall scavenger hunt, following spy clues, mardi gras baby hunt, nature scavenger hunt and more.
4. Science Theme Birthday Party
A science theme party can be a fun birthday party ideas for 11 year olds. With everything from simple experiments, space-themed fun, slime, bubbling liquids, mad scientists, and more.  Bonus points for mixing birthday cake with exploding experiments and you'll have an awesome science birthday party theme.  You can even add in some lab coats or safety googles for extra fun.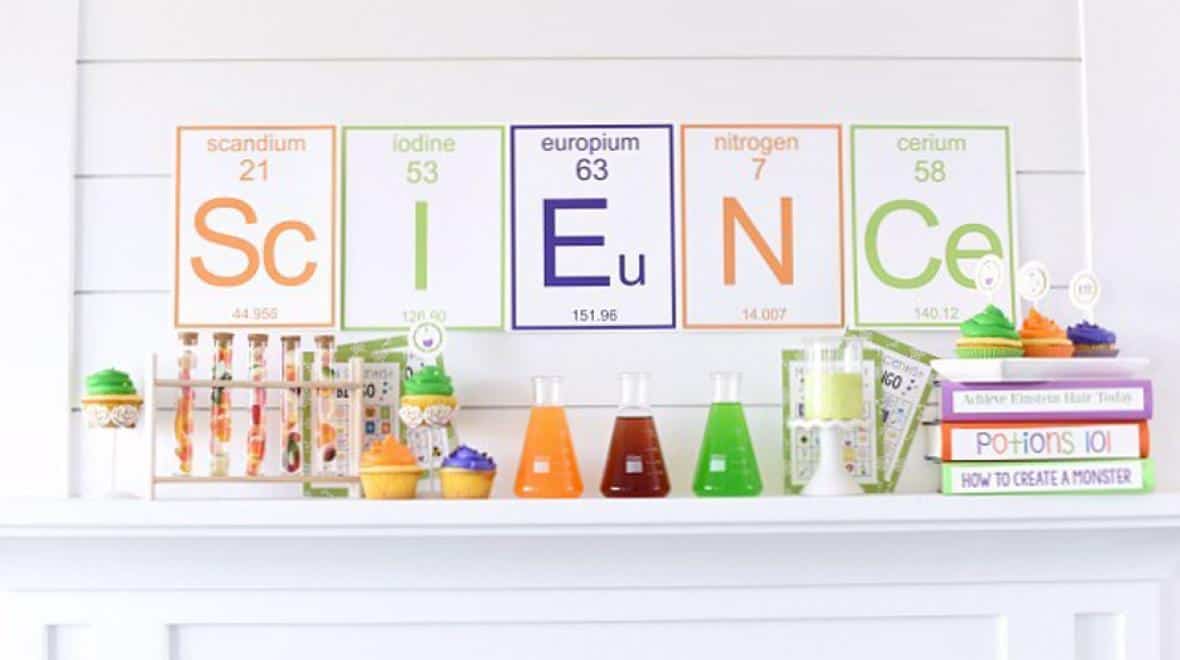 5. 50's, 60's, 70's, or 80's  Theme Party
Decade parties are a fun way to celebrate.  Guest can dress up for the time period.  Add some nostalgic playlists, decorations, food and drink to create a memorable occasion.  Play fun music and teach the dances from that period.  Karaoke is fun with oldies music!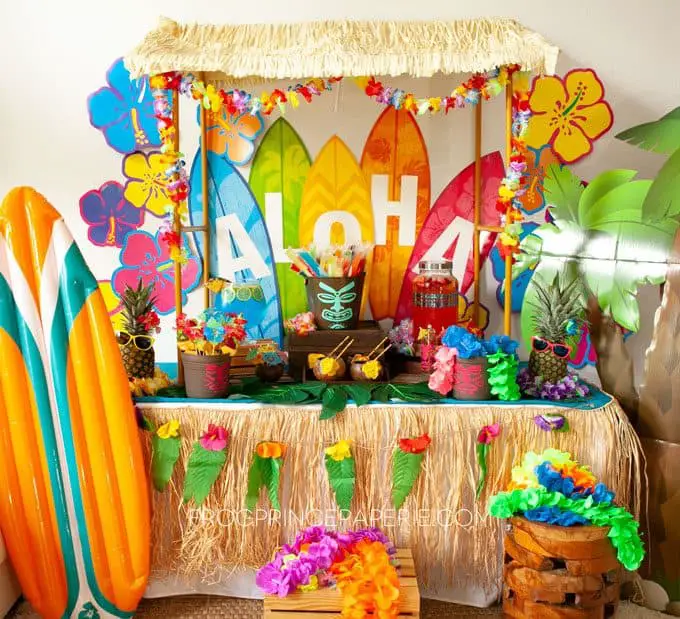 6. Luau Birthday Party
From the moment the guests arrive, they'll know they've arrived in paradise.  You can do this with your luau party decorations by visiting a local travel agency and ask for old travel posters of tropical destinations, use decorative fringe, palm trees, pile seashells and starfish, or set up tiki torches.  Play limbo, have a hula hoop contest, or play musical beach towels.
11 Year Old Birthday Party Themes for Tweens
7. Pool Party Theme
Dive into an amazing 11th birthday party with a pool party.  Head to your community pool or if you're lucky enough your own backyard.  Set the mood and let your party-goers know how big of a splash they're in for with bright colors and festive accents using beach balls and pool noodles. Have a fun time with diving games, relay races, and other fun swimming games.
8. Football Party Theme
With so many color schemes and countless ways to make a football party theme classic or modern, there are football birthday party ideas to suit any team. A few key elements can be added to a football birthday party to truly make it shine. From football-shaped party foods to football-themed games and crafts, these football party ideas will help you throw a touchdown-worthy party your star quarterback will be sure to love.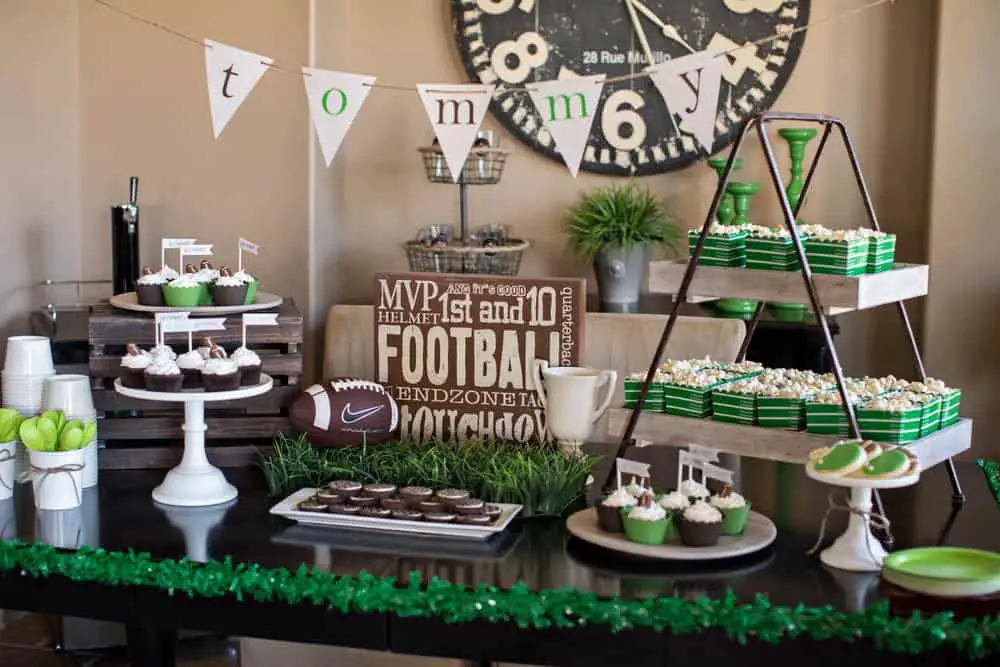 9. Minute to Win It Party
To plan a Minute to Win It party you'll need to choose some fun Minute to Win It games for the challenges.  The great thing about these games is the props needed are ordinary objects you have around the house.  Challenge your guest to try and complete wild, fun wacky challenges in a minute or less.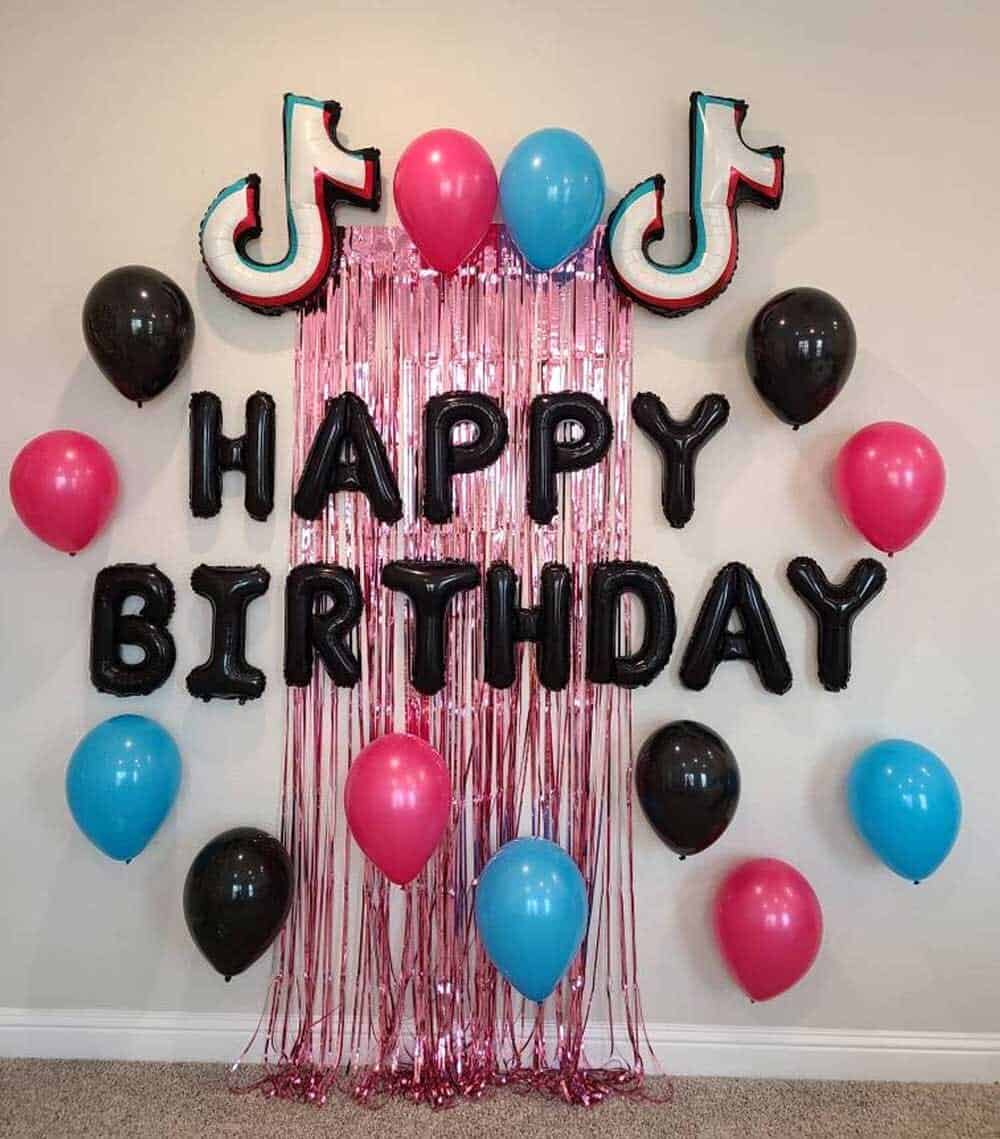 10. TikTok Birthday Party
Have a fun party with a TikTok inspired theme.  They will have fun celebrating and creating new videos.  Add fun backdrops and balloons.  Set up a karoke machine to sing their favorite songs, music to practice new dance moves, and send them home with fun birthday favors.
11. Tween Baking Party
Baking parties are great for tweens.  Have someone come teach them how to decorate cakes or cupcakes, or bake a dessert.  You could also split into teams to have a bake-off.  It is a chance to let your guests be creative and have a great time.
12. Fear Factor Birthday Party Theme
A Fear Factor theme is a night of gross challenges that test the bravest of kids.  Themed games and team challenges will keep your guest entertained and on their toes for the whole night.
Fear Factor is played with split teams that compete for Fear Factor points in awesome cringe-worthy challenges which could include a slime challenge, mystery jar guessing game, eating bugs and more.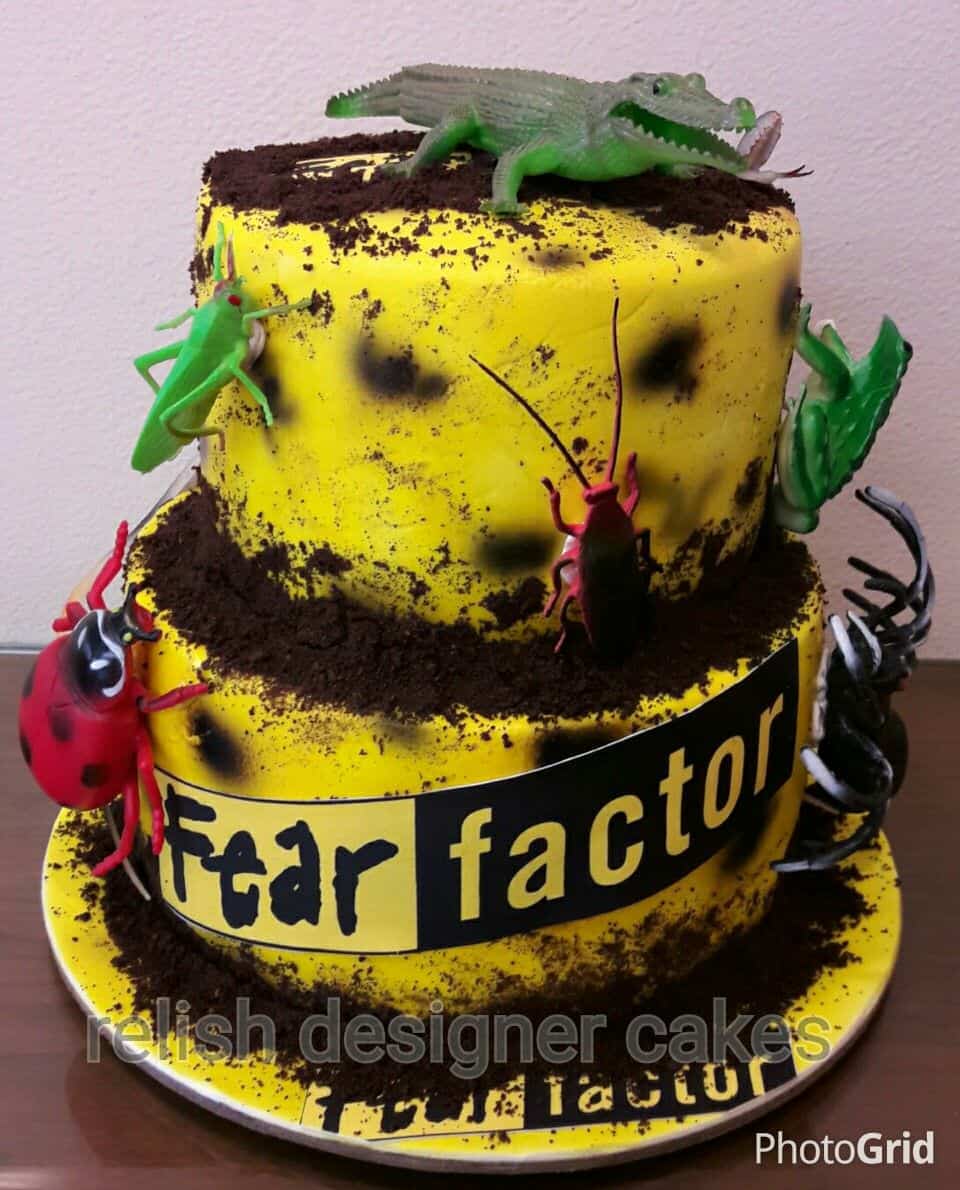 13. Laser Tag Birthday Party Theme
Whether you're going somewhere or hosting your laser tag party at home, your 11 year old will have a blast.  If you're going to have it at home, you're going to need your guns.  Check out these rechargeable laser tag set that comes with vests and four guns.  Create your own maze at home in an empty room with things to find behind and black lights.  Divide into teams and have a competition.  Rearrange teams and go again.  Make the party perfect with a themed snack table and goodies.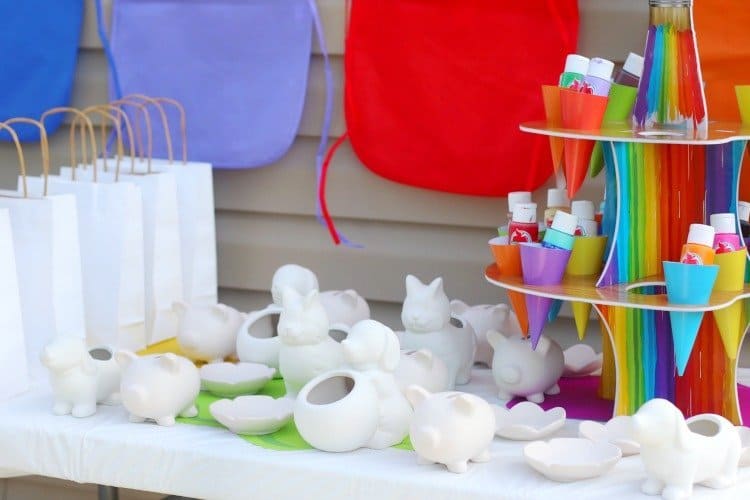 14. Paint Your Own Pottery Party
A paint your own pottery party for tweens is so easy to put together and is a hit. It is one of our favorite birthday party ideas for 11 year olds. Everyone gets to make and take home a creation or two. For this party you can have small ceramics or get canvas for paintings. While their creations are drying you can finish up with pizza and play games.
15. Nerf Gun Themed Party
Nerf Gun themed party is the perfect theme for your 11 year old boy and his friends.  Find an indoor or outdoor space with targets or forts for everyone to run around. Provide all the guns or have their friends bring their own.
Start off by having everyone play again everyone with a 5 to 10 minute limit.  After a round or two, play capture the flag or shoot at some targets. Pair it with a fun nerf theme cake and goodies.
16. Tie Dye Party
Set up your tie dye party outside to provide a stress-free time.  The key to having a mess-friendly spaces is the ease of cleanup and access to a water source for both filling water and dumping dirty dye buckets. Get a tie dye kit like Tulips One Step Tie Dye Kit to help eliminate the mess and make it easy for your party guests.