You want to celebrate your dog and show them how much you care. No matter the occasion — a dog birthday party, gotcha day, bark-mitzvah, or simply Love Your Pet Day — there are so many creative dog birthday party ideas to celebrate the pups who've changed our lives for the better.
If you're looking for dog's bday party ideas and decorations, but weren't sure where to start, or would just like to gather some inspiration on how to celebrate your puppy's first birthday, we've come up some dog birthday ideas on how you can throw a dog birthday party.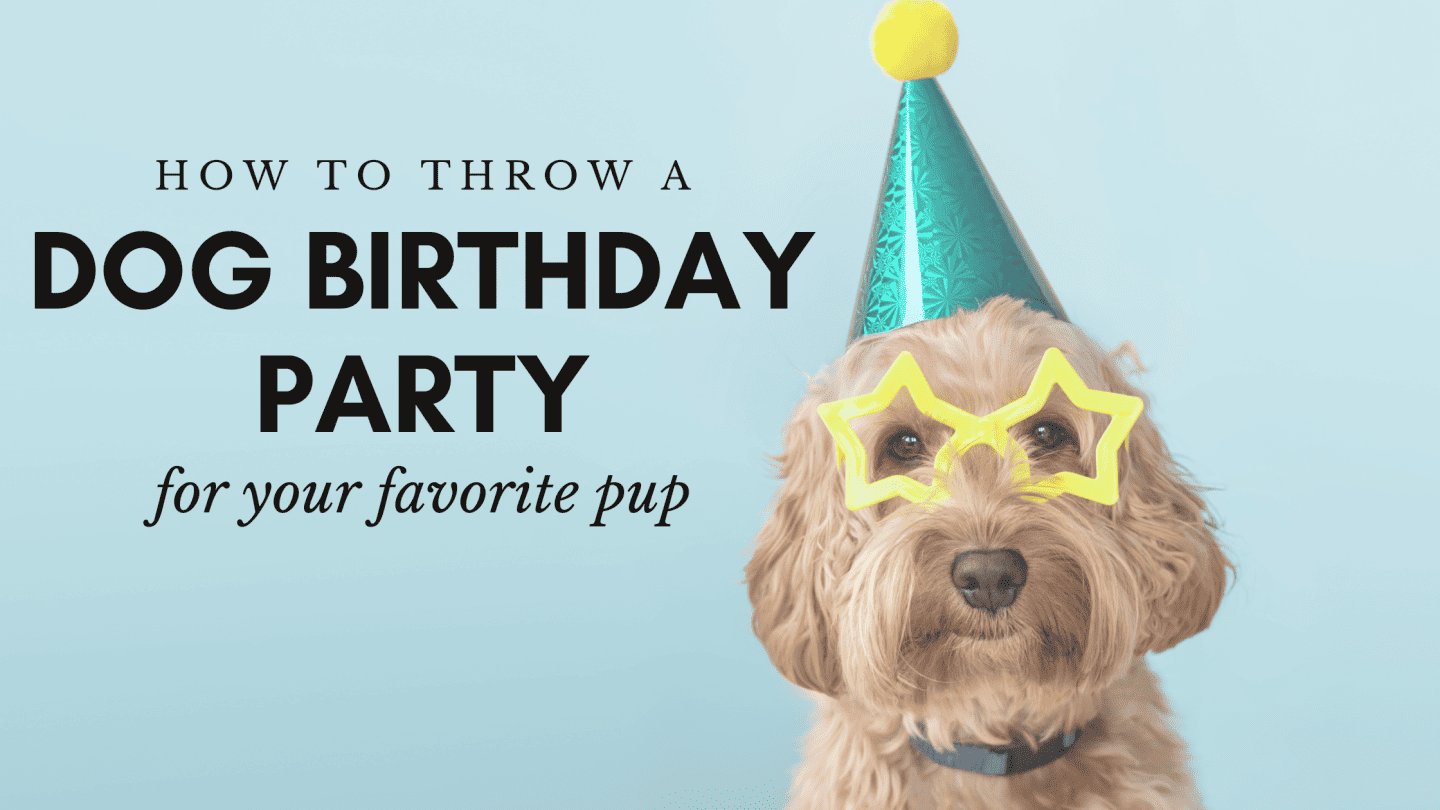 Plan a Dog Birthday Party
For many of us, our pets are just like family members. Their birthdays are just as important as other celebrations. Throwing a party is a great way to show how much you care. There are some thing you'll want to consider when you start making your dog's birthday party plans to make the day enjoyable for your pet and for yourself.. Somethings to consider are:
How much should I spend on my dog's birthday party?
Just like planning any event, the first step is to determine what your budget is. By determining a budget, you will make informed decisions about what you can and can't do for this party. Don't worry if you don't have a big budget. You'd be surprised with what you can do with a small budget.
Who should I invite to my dog's birthday party?
You might want to invite all your dog loving friends. However, you should think about what is best for your pup. Consider if your dog will love all the attention and noise of a party with lots of friends and pups or if they would prefer something more quiet. Does your dog like being around people they aren't familiar with or are they easily overwhelmed.
Where should I have my dog's birthday party?
Once you figure that out, invite friends, family, and their pups to come to the party. You can also figure out if your pup would be happier with an outdoor party or indoor. You might assume a dog party needs to be outside or if needs to be a pool party. However, there are indoor places you can rent out if you'd like. The weather also plays into if you should have it outdoors or inside.
Some ideas to have your party include:
Inside Your Home
Your Backyard
Agility Course
A Dog Park
Dog Water Park
Beach or Lake
Dog Party Centers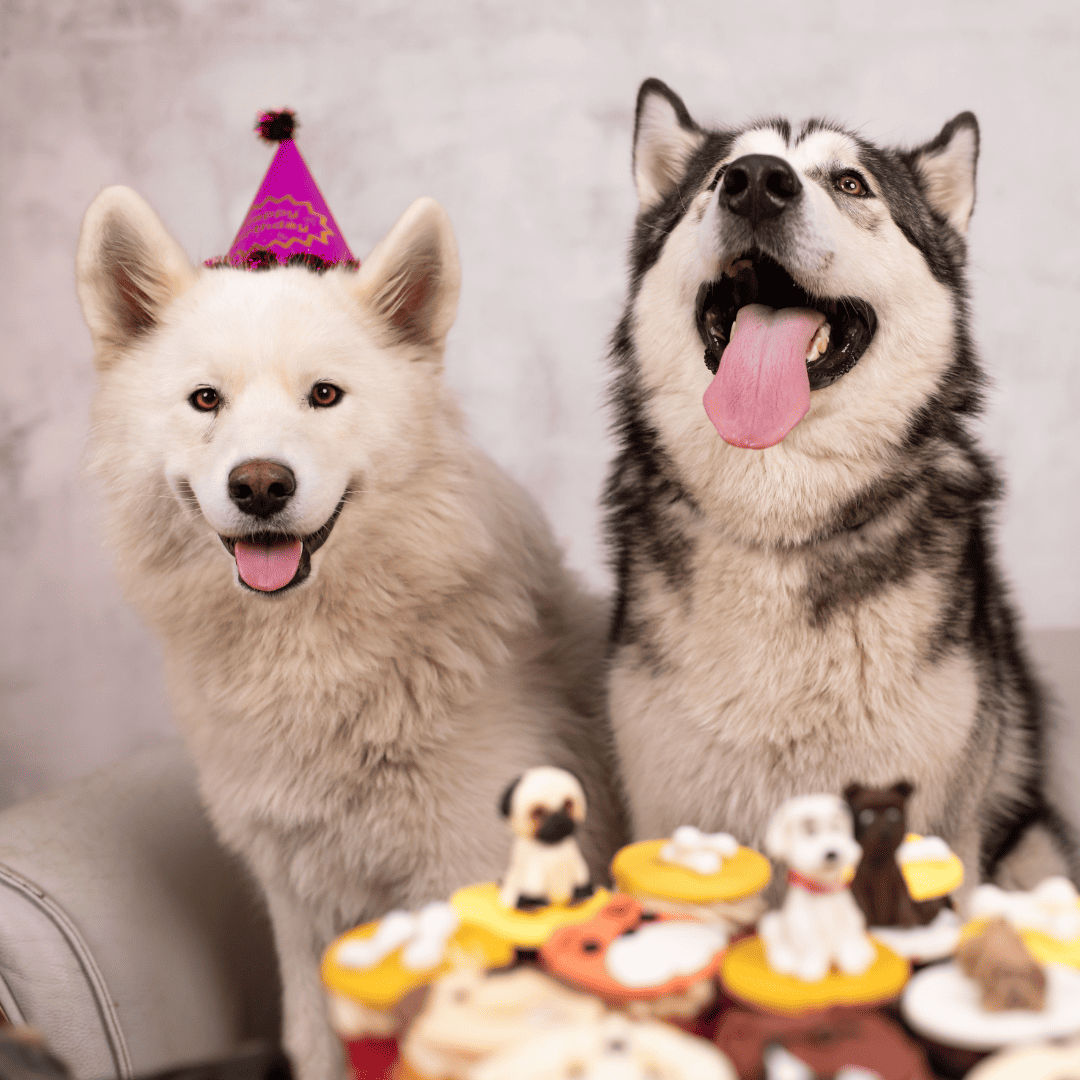 Dog Birthday Party Ideas and Decorations
Dog parties don't have to be dog themed. You can use party theme ideas for children, teens, and even adult birthday party themes. Some ideas include:
Hawaiian
Personalize dog, photo decorations
Barkingham Palace
Pug Wars – like Star Wars
TIme period 50s, 60s, 70s, 80s
Summertime
Winter wonderland
Formal / Classy
Lets have a pawty
Modern or vintage
Fun & festive
Spa Day
20 Ways to Celebrate Your Dog's Birthday
Celebrating your dog's birthday can be a fun and memorable experience! Another question you might be asking is, "How can I celebrate my dog's birthday?". If your dog is more of the low key, quiet type a dog party might not be the way to go. There are other fun things you can do to celebrate your pup.
Take your dog on a road trip with a new dog park as the final destination
Bring your bestie to a pet friendly restaurant for a meal
Hit your favorite dog bakery to get a pet birthday cake
Shop at a dog friendly pet store together and pick out a toy
Make them a obstacle course
Ask a friend to take photos of you and your dog playing together
Make your dog his favorite canine safe meal (human food)
Hide little treats around the room for them to find
Go for an extra long walk together on a nice day
Teach your dog a new trick, he will love the attention
Have a taste testing game for them to explore different flavors and foods
Make edible decorations
Make pup friendly ice cream or ice pops
Arrange a delivery to come on their birthday
Have a couple special dog friends com play
Donate to a shelter
Make a doggy ball pit filled with balls and toys
Get them a personalize collar
Make an ice cube cake for dogs
Remember, the most important thing is to make your dog feel loved and appreciated on their special day. Tailor the celebration to their preferences and have a woof-tastic time!